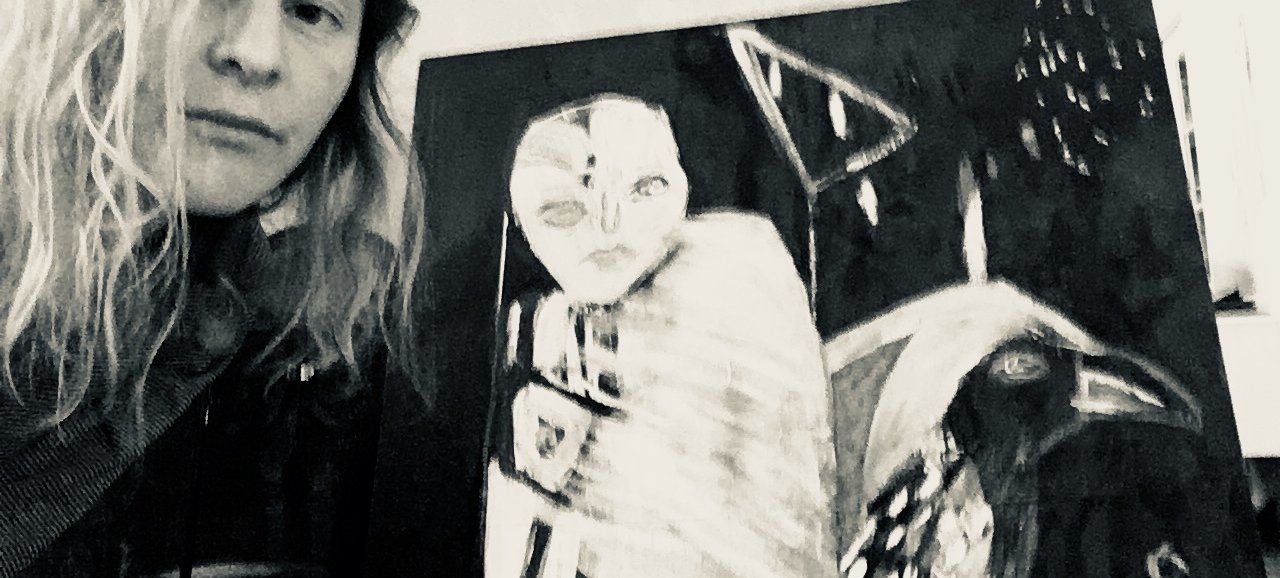 My paintings are visual interpretations and story telling using the figure and the animal as the subject. They hold many memories and emotions, the spontaneity and naivety represents a reflection of my life and the place i live in Queenstown Tasmania. My paintings are made up of many layers, I paint using Acrylic and mixed media on canvas.
I completed a Bachelor of Contemporary Arts from 2003 - 2005 followed with a Masters in Fine Art from 2006 - 2007 at the School of visual and performing arts, Inveresk, Launceston Tasmania.
I moved to Queenstown at the end of 2007, I have lived in Queenstown for 11 years continuing to paint in my studio, gathering ideas and putting it on canvas.
The West Coast is my home, so many mountains, so much inspiration for me to play with and draw from and create.