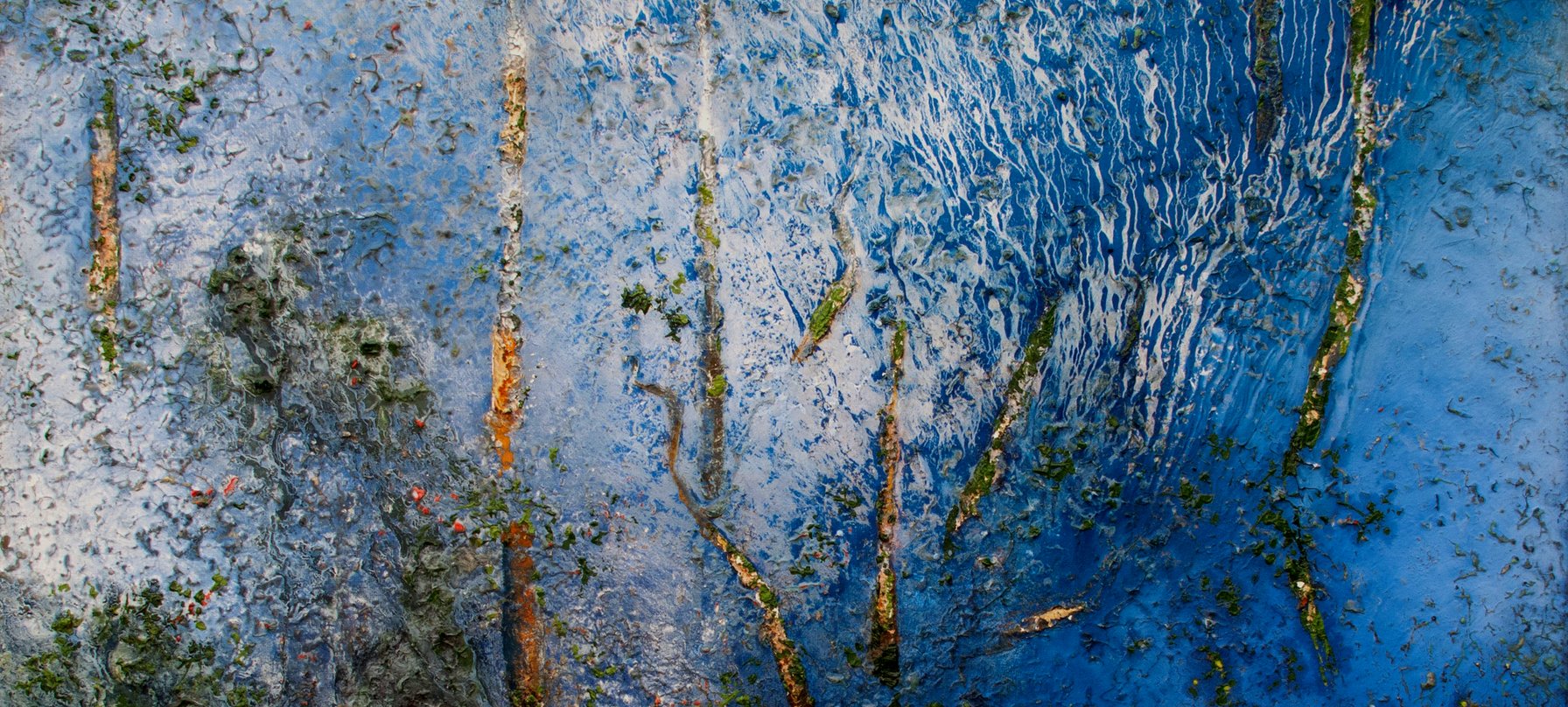 Summary
In 2018, 2019, 2020 and 2021, with the support of Arts Tasmania, The Unconformity has offered an annual $5000 acquisitive commission for a West Coast artist or artist collaboration. The commission is open to 2D art works including painting, works on paper, prints or photography. The commissioned work should have a conceptual connection to the West Coast and be a new and significant work for the artist or artist collaboration.
Proposals are independently assessed by a panel of West Coast locals from across the region, representing different art forms and cultural experiences, along with industry representatives from the visual art sector.
For more information you can download an Information Sheet here.
Current Recipient – Annette van Betlehem
The Unconformity is pleased to announce that Queenstown-based painter Annette van Betlehem has been awarded the West Coast Artist Commission for 2021.
Annette has painted professionally since 2005, with over ten solo exhibitions and more than 25 group exhibitions nationally and internationally. Annette has been a Glover Prize finalist in 2015, 2017 and 2021, and in 2012 was awarded a residency at the Cite Internationale des Arts in Paris. Her paintings hang in collections in New York, Australia, The Netherlands, Italy and Parliament House in Hobart.
The West Coast region's extreme weather, lush and wild rainforest and geology are core themes in Annette's work. Over time, she has developed an organic, free-flowing technique of applying oil paint to canvas using 'anything but a brush' to replicate natural processes—water flowing through rock or moss, drifting mist, wind and minerals. Annette's paintings are heavily textured and highly representational of the atmospheric West Coast landscape.
Annette has been pivotal to the cultural advancement of the West Coast across the past couple of decades. In 1997, Annette founded Hunter Street Studios, a dynamic community art space that across its five-year journey hosted workshops, exhibitions and classes and saw 180 graduates in photography, painting and ceramics. In 1990, Annette was a founding member of the Abt Railway Society whose work resulted in the initial $20m federal funding to restore the railway into one of Western Tasmania's iconic tourism experiences, the West Coast Wilderness Railway.
Annette's commissioned artwork is the fourth in an ongoing series that will accumulate over time to build a collection representing Western Tasmanian artists. The commissions will be installed within public buildings around the region in consultation with the artists.
Contact
Proposals for the 2021 West Coast Artist Commission closed on Monday 31 May 2021.
If you have any questions about the West Coast Artist Commission please contact us by emailing info@theunconformity.com.au.
Previous Recipients
2020
David Fitzpatrick is a Queenstown person who has worked in the depths of the Mt Lyell mine, and has travelled and lived abroad before returning to the West Coast in 2015. His artwork references these origins, with paintings and sculptures made using materials and processes that are highly representative of our landscape and our mining industry. David will create a new two-dimensional artwork representative of Queenstown, by focusing his unique industrial method on a piece that represents the mountain that stands sentinel over the town, Mt Owen.
'Materiality is key in my work—working with industrial materials, I incorporate the residue from the copper producing process, the slag metals and local clay', said David. 'There is a robust quality that I am attracted to, these materials are of this place and represent our history of intrusion to the elements of this environment.'
David's commissioned work will be unveiled at The Unconformity festival across 15-17 October 2021.
2019
In 2019, West Coast artist and painter, Joh Osborne, was awarded the second $5000 acquisitive West Coast Artist Commission. Joh's paintings are abstract snapshots of animal and human behaviour, letting her intuition guide her brush strokes through a series of mark making, expressing her journey living on the West Coast through paint on canvas.
The landscape, the bugs, birds, animals and people that inhabit the West Coast of Tasmania create the backdrop to Joh's paintings. The ghost of the Tasmanian Thylacine has been her most recent focus, the thought of them being around is very possible in Joh's eyes; mysteriously hiding in a cave somewhere snacking on a juicy native rat. The Thylacine represents the wild untamed West Coast that she calls home.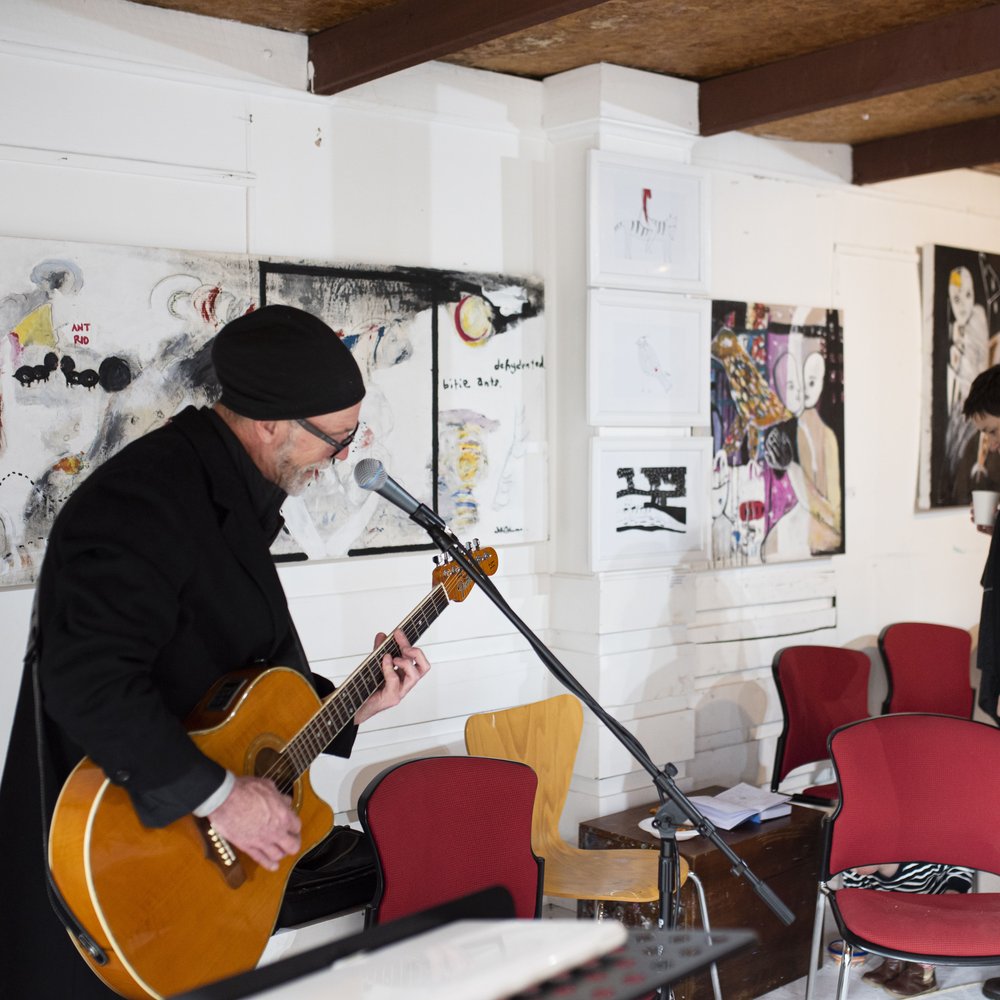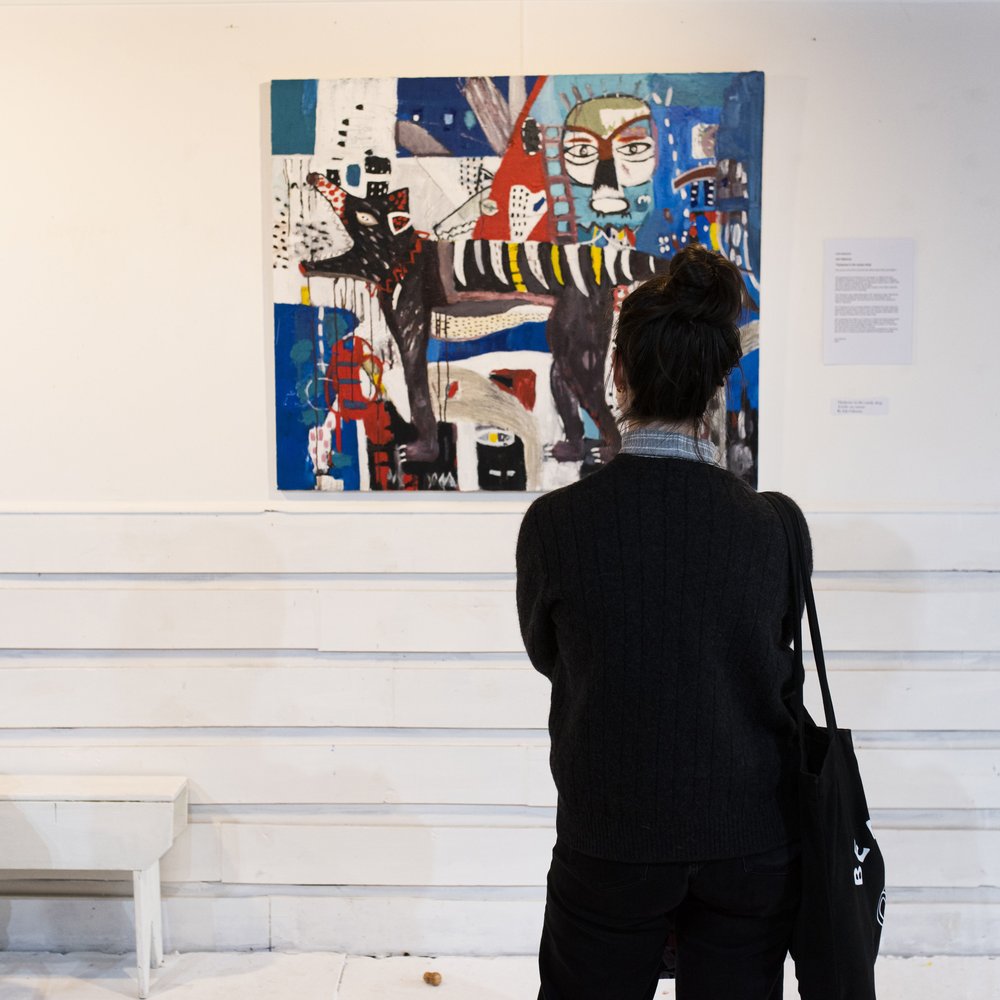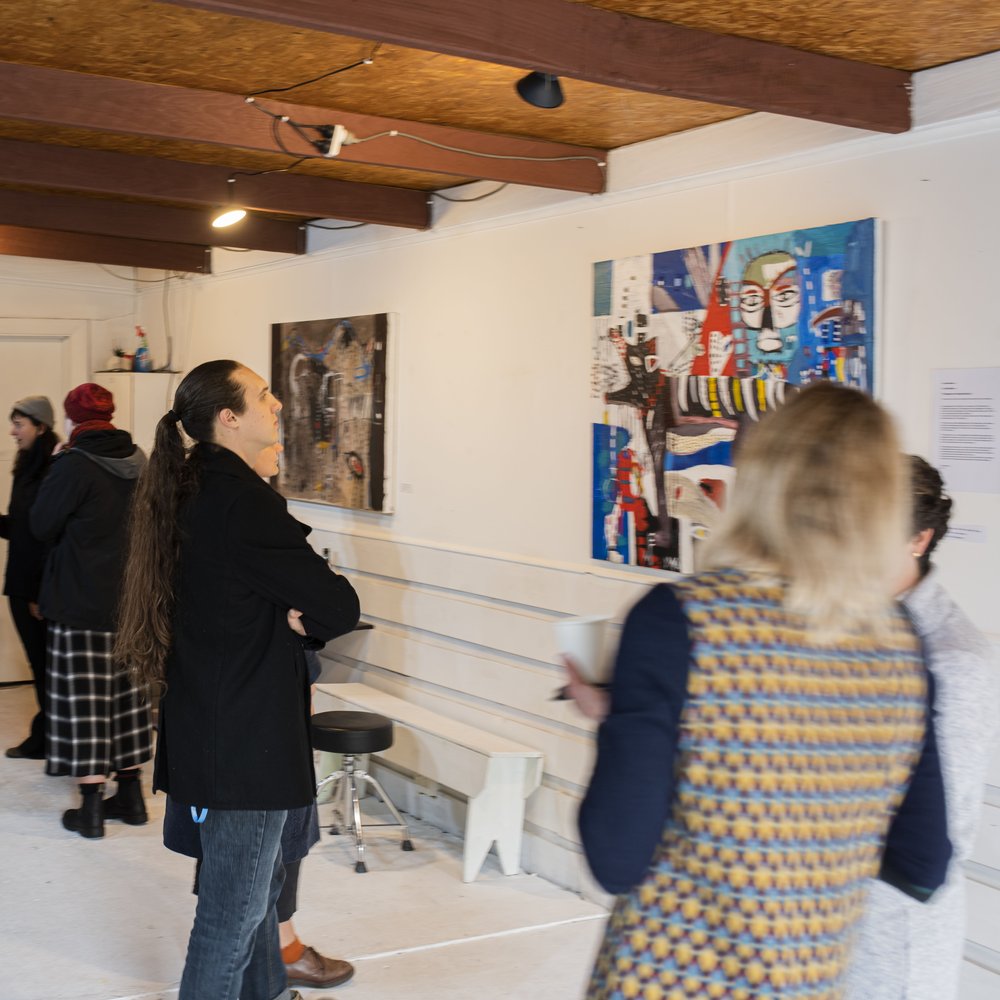 Joh moved to Queenstown in 2007 and started Art Frontier Gallery which continues to run with occasional exhibitions but mainly as a productive art studio for Joh and her husband Ivan, with the main focus of churning out paintings for future exhibitions in Queenstown and abroad. Joh works in Acrylic and mixed media on canvas.
2018
In 2018, West Coast artist Chris Wilson who specialises in pastels, was awarded the prestigious West Coast Artist Commission after being chosen amongst a highly-competitive field of applicants.
Chris first came to live on the West Coast in 1976 and is well-known for her bespoke gypsy caravan that has resided across the region over the years. Now based in Queenstown, Chris's interest and artistic focus have shifted from rainforest and coastal environments to the immense, raw 'geoscapes' in the local area.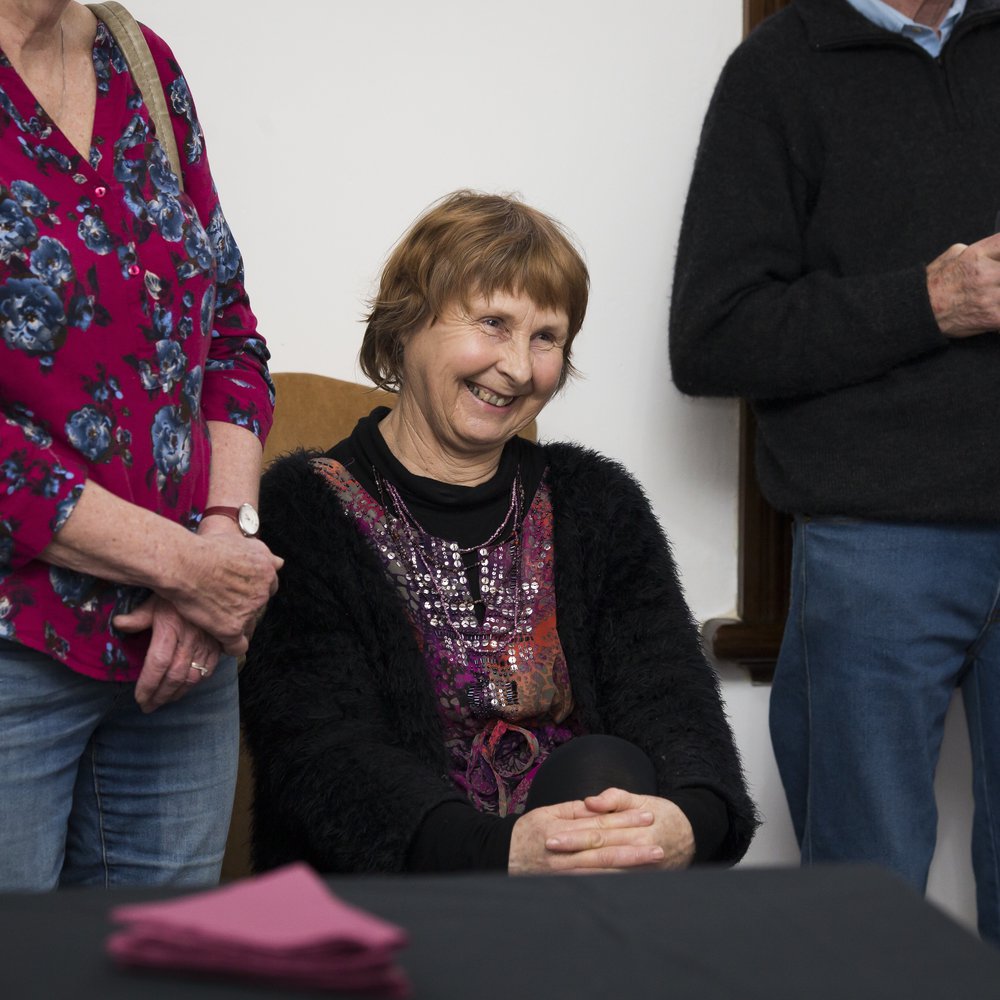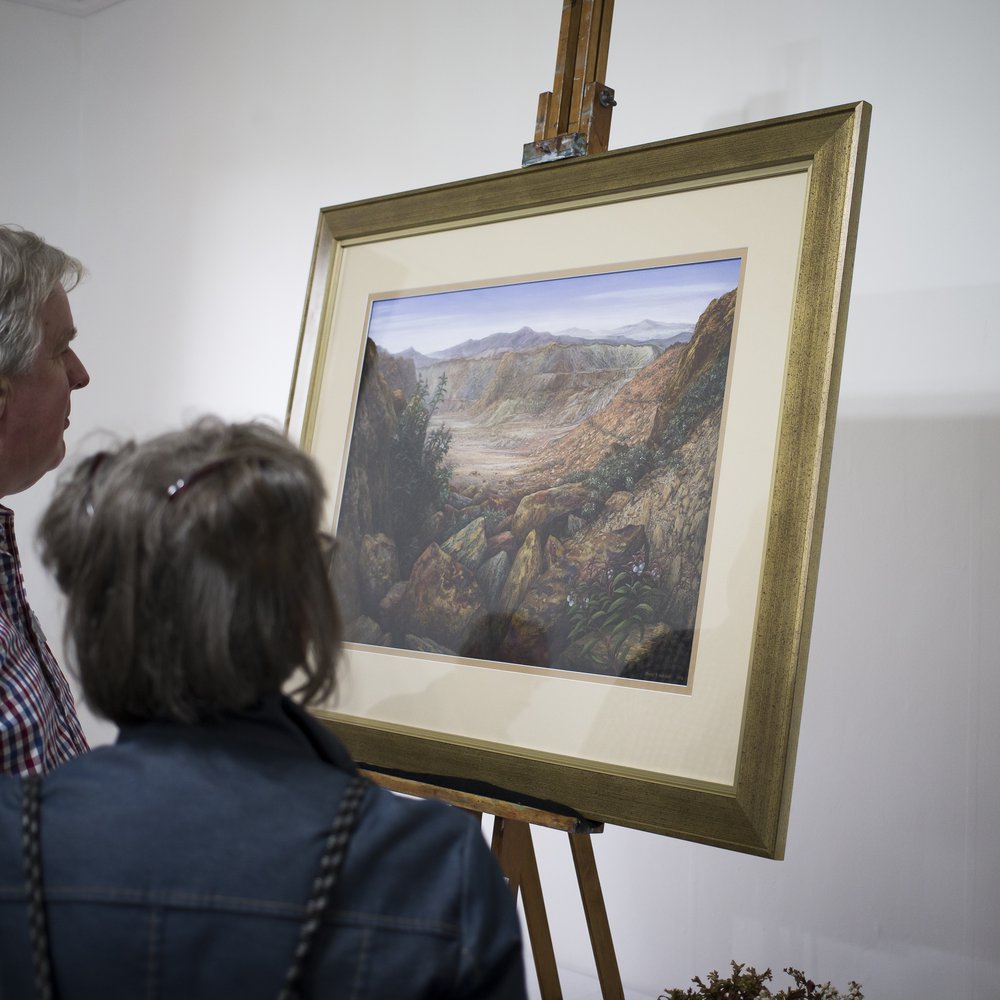 Supporters
The West Coast Artist Commission is supported through Arts Tasmania by the Minister for the Arts.
Header image: Precipitate (detail) by Annette van Betlehem.