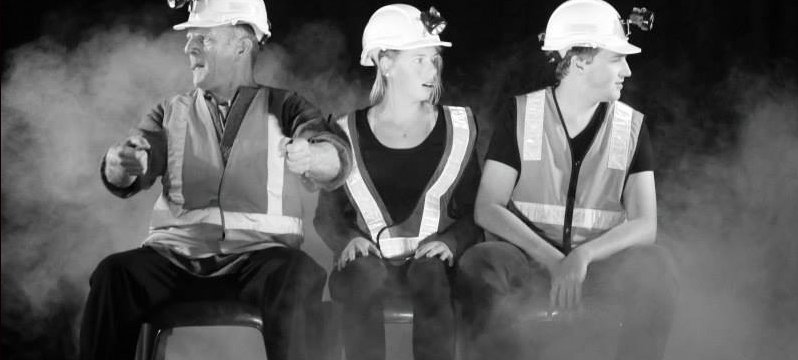 Summary
In partnership with Ten Days on the Island, Watermark was an ambitious community theatre project presented with, by and for West Coast people, in the Queenstown Memorial Hall. Directed by renowned Australian theatre director, teacher and festival director Dr Neil Cameron, Watermark was a tragic yet redemptive love story spanning deep Indigenous dreamtime to current mining closures, performed over three nights to a combined audience of 517 people—representing 21% of the local population.
Behind the scenes, significant work went into making Watermark a success. Professional directors and actors spent over 32 hours working with local schools for youth components of the project, such as crafting puppets, learning choral aspects of the performance, and dance routines. One hundred local children were involved with the project with 149 total contributors. Six professional actors worked alongside a number of local actors, all of whom had never before acted on stage. Watermark was a milestone project within a community that had in recent times not experienced a locally-inspired theatre work.
"Putting on a show like this is like a reverse explosion," said the director Neil Cameron. "You start with a lot of research that turn into dozens of small creative bits that travel towards each other at different speeds and velocities and at last come together as a harmonised whole."
Watermark was presented to acclaim by local and visiting audiences. Hear more about Watermark as spoken by Creative Producer Adelaide Wood and audience members here.
Watermark was supported by Arts Tasmania and Ten Days on the Island.
Images