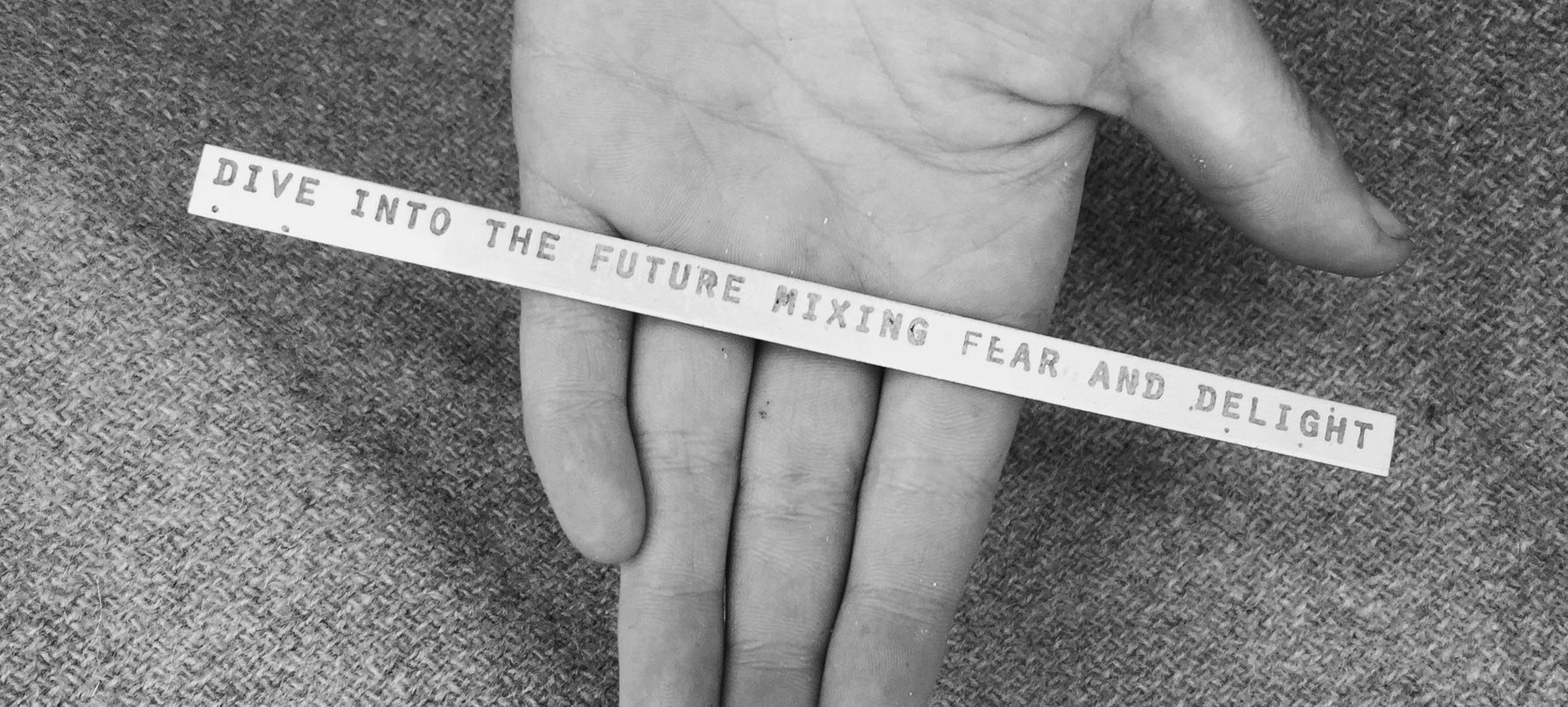 Summary
In partnership with Tasmanian Artist Selena de Carvalho, Space in Between was a multi-faceted youth project that saw a range of outcomes across multiple mediums.
In partnership Mountain Heights District School, Selena conducted a creative literacy workshop with each senior school class and identified a core group of 14 students across a broad age range who worked upon the project. Further tailored workshops included:
— Poetry writing and readings
— Digital and manual stop motion of written poetry
— Creation of plaques with poetry vignettes
— Portrait photography
— Photographed local conglomerate stone via digital microscope
— Collage editing of portraits incorporating local geology
— Creation of a hand-maze zine that explored the workshop outcomes
— Installation of the artwork within the school.
In 2016 and the years preceding, Mountain Heights School did not have an art teacher or teach art within the curriculum. This project embedded one of Tasmania's leading early-career artists within the school environment and introduced students to cutting-edge creative processes including kinetic generators, traditional visual art, digital editing, and conceptual processes to produce artistic outcomes that interpreted individual and collective identity. The success of this project contributed to Selena's return visitation to the school in 2018.
Space in Between was supported by FRRR.
Images