West Coast Artist Commission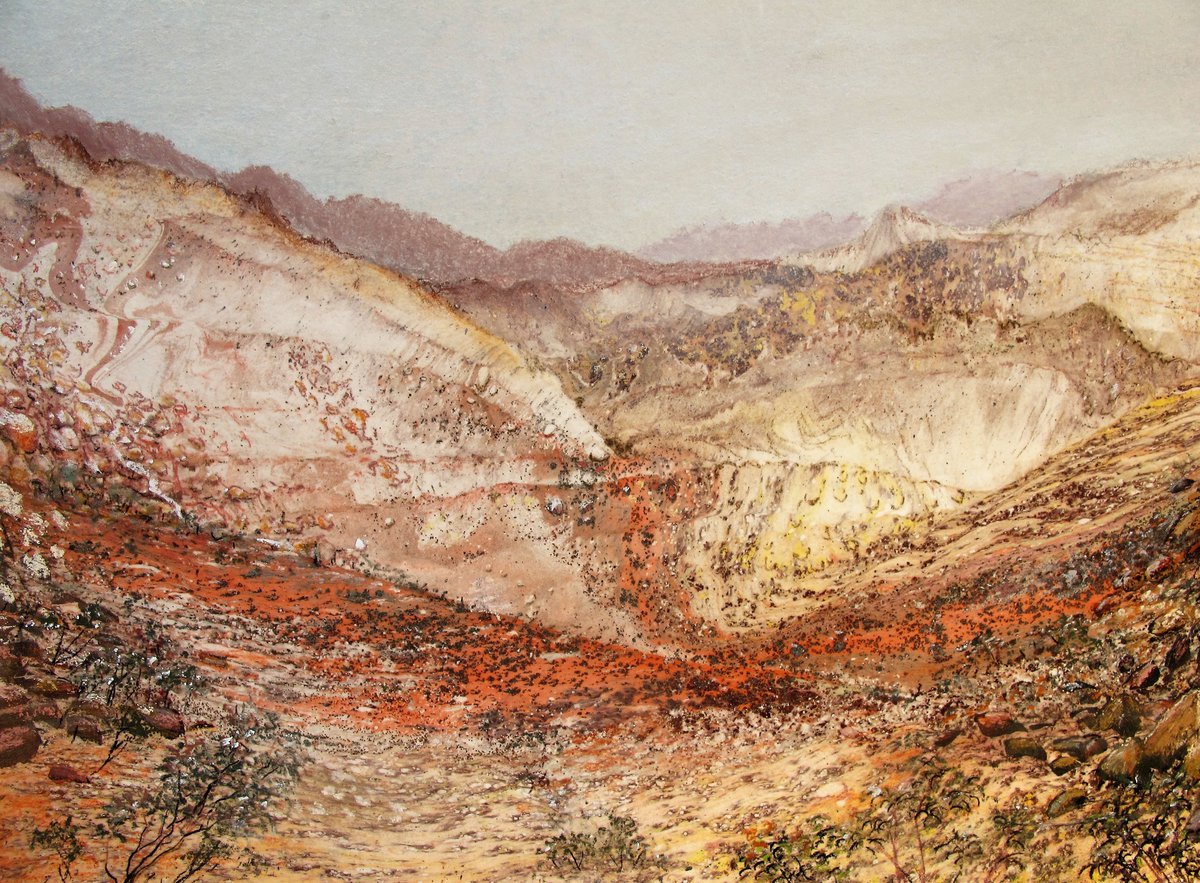 First coming to live on the West Coast in 1976, Chris Wilson is well-known as a talented pastel artist, a passionate geologist and for her bespoke gypsy carvan that has over the years resided across the region. Now based in Queenstown, Chris's interest and artistic focus has shifted from rainforest and coastal environments to the immense, raw 'geoscapes' in the local area.
In 2018 The Unconformity was pleased to announce Chris Wilson as the recipient of the inaugural $5,000 West Coast Artist Commission. You're invited to view the work in the ballroom at Penghana, the prestigious original Mine Manager's house.