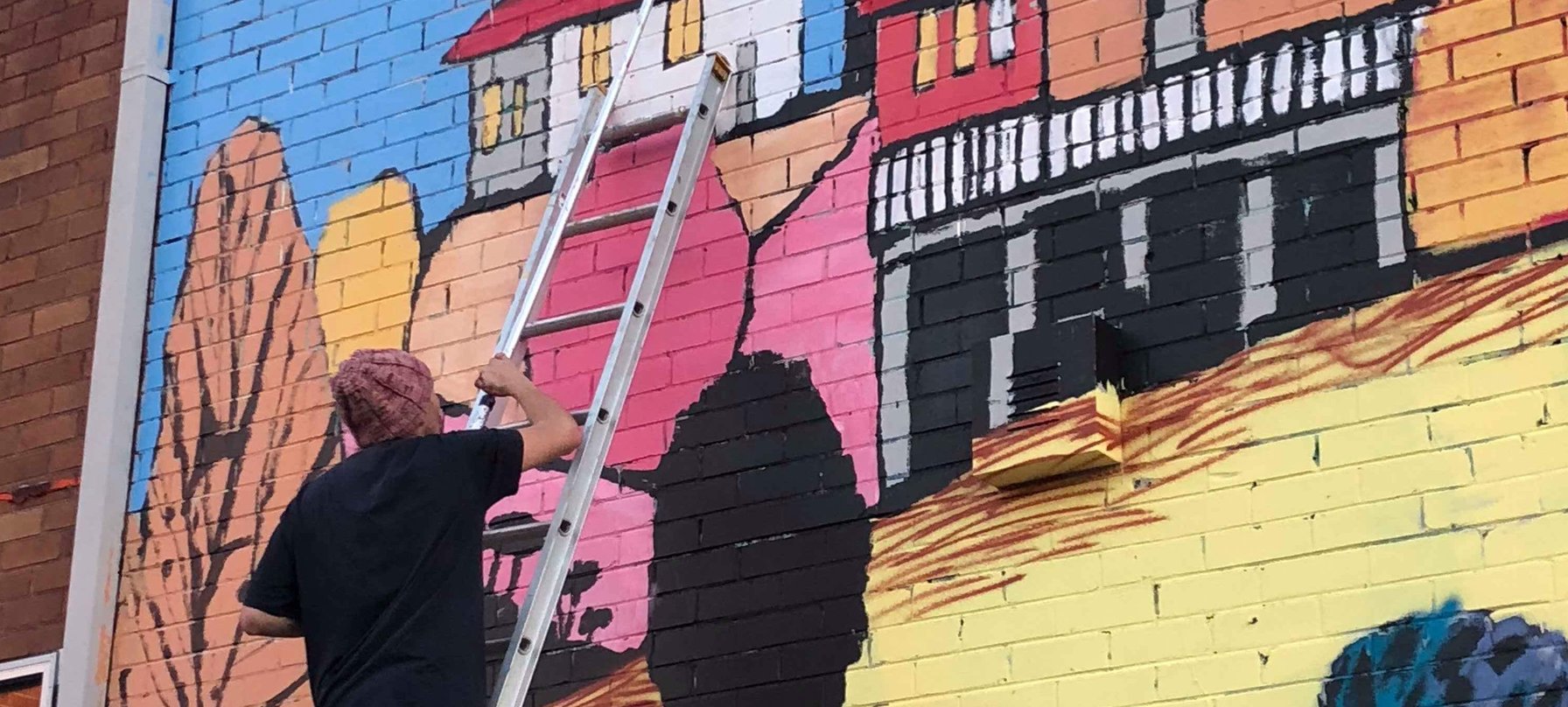 Neil Ernest Tomkins has been painting from an early age, a graduate of Sydney Collage of the Arts he has maintained an active drive towards his art practice and creative pursuits. He currently holds a residential position in the Higher Ground studios (Sydney) in which he has been developing his painting practice, gaining collaborators and extending his visual language through a mix of mediums and a focus on oil painting.
This development is manifested into a powerful portfolio of visual content. All of which form the individual and expressive nature of Tomkins' practice. His work is an expressive and evocative approach to color tone and form.
It is through landscape painting, Tomkins explores ideas of spirituality, physical and emotional displacement, and shamanism. With a ritualistic approach to painting offset by frantic impulses of gesture, Tomkins provides a dynamic reinvention of the traditions within landscape painting.
Neil is currently showing with The New Standard Gallery in Sydney, Studio Gallery in Melbourne and Day Fine Gallery in Katoomba.