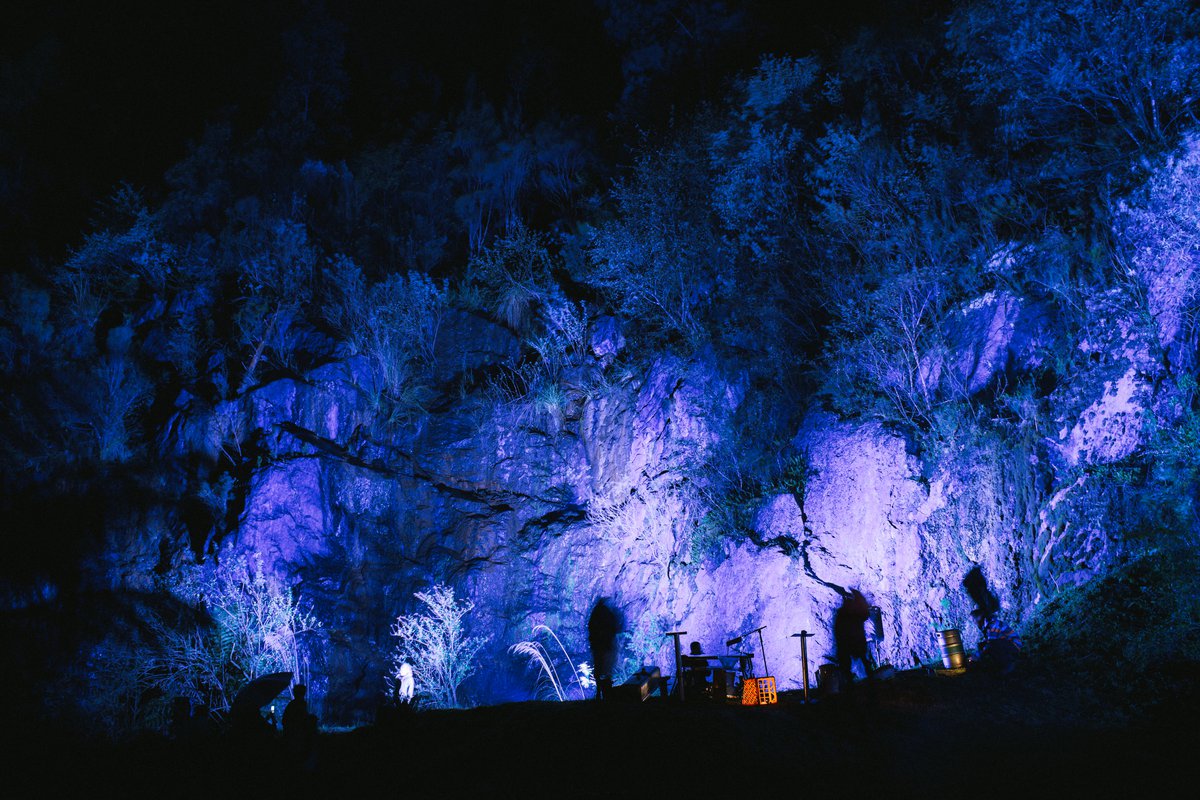 The Unconformity Artist Residency Program
In March 2019 The Unconformity Artist Residency program general EOI closed. The successful applicants will be announced in April 2019.

Tasmanian Aboriginal Artist Residency
In April 2018 The Unconformity residency EOI for a Tasmanian Aboriginal Artist or Cultural Practitioner closed. The successful applicant has been announced below.
2018 Residency Artists
The Unconformity is pleased to announce the successful recipients of its inaugural 2018 Artist Residency program.
Following an open call out on social media in early 2018, an extraordinary 220 Tasmanian, Australian and International artists applied for five available residencies in Queenstown in 2018.
The successful artists demonstrated an extraordinary range of art forms across music, visual art, writing, performance art, theatre, and dance. The 2018 recipients are:
General Residencies
Natalie Abbott (NSW) – Dancer
Jill Orr (VIC) – Performer
Andrew Callaghan (VIC) – Composer
Jordan Baseman (UK) – Video Artist
Tasmanian Aboriginal Artist Residency
Nathan Maynard (TAS) – Playwright
Mountain Heights School Residency

Selena de Carvalho (TAS) – Multi-artform.
Residency artists will each be based for three weeks throughout the year in Queenstown, a small mining town in remote Western Tasmania. The artists will embrace Queenstown's landscape, isolation and community, and will have valuable time to research, develop relationships and focus on their work in the provocative industrial environment.
In addition to the general residency call-out, The Unconformity are proud to host a dedicated residency for a Tasmanian Aboriginal Artist, which in 2018 will be undertaken by emerging playwright Nathan Maynard.
Whilst the residency artists are coming from all over the world, their connections with Queenstown are strong. Composer Andrew Callaghan, who was raised in Queenstown and hasn't returned for 15-years, will compose new music specific to Queenstown. Jill Orr's great-great Uncle was a share-owner in Queenstown's Mt Lyell mine, and the town's main street bears his name. And Selena de Carvalho will reconnect with the Mountain Heights School to conduct a residency to explore with the students Queenstown's industrial links with other countries following her time spent with the school in 2016.
Melbourne-based dancer Natalie Abbott commenced part one of her residency in early June and described it as a moving experience. "I arrived in the dark and awoke in the fog to run into some of the most unique, generous and inspiring people and landscapes. In a short time, I learned so much about the quirks of life here. I feel lucky to have had the experience and as one of the locals said I'll "…never be the same again after visiting Queenie."
The Unconformity Artistic Director said that the organisation was overwhelmed with the interest in the program. "We're really proud to be inviting artists into our town and to a place that all West Coasters fell so passionate about. Given the success of this program we will look at how we can implement more residencies in the future."
Tiddy, said that the residency program was a key part of the organisation developing projects throughout the year that sit outside of the biennial festival, which will be happening again in October 2018. "We've invested $55,000 in event assets to help make local events more sustainable; we're working on a smartphone app to keep visitors in Queenstown for longer; and, we're about to launch funding opportunities for local artists through a commission and seed funding programs. We think that site-specific art and cultural tourism is critical for the town's future and we're excited to bring new audiences to our special part of the world."
The Unconformity Artist Residency program is dedicated to artist Pat Hull (1911–2011), a local artist who was well-known for her West Coast landscape paintings. Courtesy of the Hull family, the artists will stay within Pat's fully-furnished house, and will connect with the life of a proud and independent West Coaster during their residency.



About the Artists
Natalie Abbott
Natalie Abbott is an Australian performance maker, choreographer and experimental artist who explores the fissures between what is real, and un-real, and pushing into the spectacle of theatre to create absurd performance experiences. Natalie's uses known forms like ballet and theatrical tropes as a tool to unravel expectations. She has collaborated with bodybuilders, retired ballet dancers, sports stars, dancers, non-dancers, elderly people, crash mats and her dad to generate an interesting physicality that interrogates her relationship to the dancing body.
Jill Orr
Jill Orr has delighted, shocked and moved audiences through her performance installations which she has presented internationally from the late nineteen seventies to now. Orr's work centres on issues of the psycho-social and environmental where she draws on land and identities as they are shaped in, on and with the environment be it country or urban locales. Orr grapples with the balance and discord that exists at the heart of relations between the human spirit, art and nature.
Andrew Callaghan
Andrew Callaghan's music and sound design has crossed media, industries and genres. It has been on TV in documentaries, advertisements and ABC teen dramas, appearing in short films that won awards at Cannes and Palm Springs. Andrew has written 'Russian' orchestral music for Russians, ballet music for Germans, re-interpreted 'I Still Call Australia Home' for Qantas, and turned thousands of dollars of equipment into an electronic whoopee cushion for eight year olds. For the residency. Andrew will be returning to his roots to Queenstown, a place where he grew up in the 1980s.
Jordan Baseman
Jordan Baseman's film, documentary and installation works seeks to question how we determine, as individuals and as organised groups of people, what gives our lives and our culture meaning. Jordan's video, film and documentary works aim to produce a hybrid form of expanded, experimental portraiture through combining various methods of creating and collecting narratives that are fused with experimental film-making practices and processes. Jordan is the Reader in Time-Based Media, Pathway Leader and Senior Tutor in Moving Image at the Royal College of Art, London.
Selena de Carvalho
Selena de Carvalho is an inter-disciplinary artist based in Longley, Tasmania. Her practice responds to notions of personal ecology and human interaction with the environment, often relating to the perceived consumption of wilderness and lived experiences of wildness, focusing on the core paradox of how we yearn for the untamed, and yet in our desire to experience the wild, consciously or unconsciously seek to control it. Selena will be Artist in Residence at Mountain Heights School to work with students as part of The Unconformity Festival 2018.
Nathan Maynard
Nathan Maynard is a Trawlwoolway man, from larapuna country, North East Tasmania. Since the 1830's, Nathan's family have been known as the Maynard's and in that time have developed a strong connection with the Furneaux Islands. Before he discovered his love for writing, Nathan worked in land management for 16 years. These days, Nathan balances his life between his family, community, culture and writing. Nathan currently resides on the east coast of Tasmania and most recently wrote The Season, a comedy about family dynamics and the ancient practice of muttonbirding, that has toured festivals and venues throughout Australia.
Residency supporters
The Unconformity Artist Residencies are dedicated to the memory of Queenstown artist Pat Hull (1921-2011), whose residence is provided in-kind for artists. The residencies are supported through Arts Tasmania by the Minister for the Arts.

More Information
If you require further information, please email us at info@theunconformity.com.au.