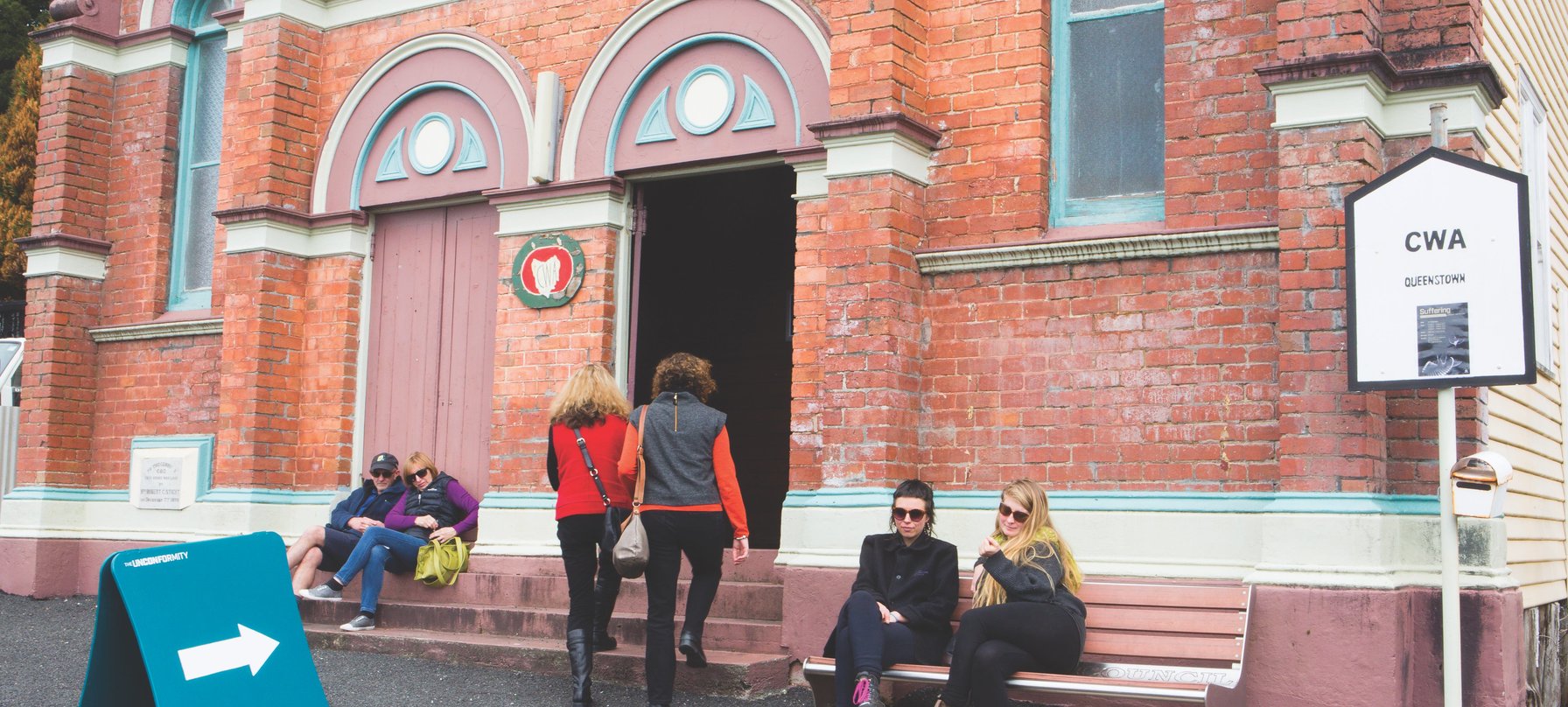 The Unconformity's cultural and operational base is a former Presbyterian Church at 35 Cutten Street in Queenstown, Tasmania.
The building was opened on 7 December 1899 by Marion Sticht, the wife of Mt Lyell mine manager, Robert Sticht. Her name is ascribed on a capstone under which a bottle was placed containing the declaration of the board of management, a list of office bearers, a coin of the realm, and a copy of the 'Mt Lyell Standard'. In 1921-22, the timber Presbyterian Church in the nearby town of Linda was transported to the site and adjoined to the rear of the building.
In 1997 a Conservation Management Plan was created for the building for West Coast Business Enterprises. The plan describes the masonry facade as a rare example of non-conformist classical religious architecture in Tasmania.
Through partnership with West Coast Council, The Unconformity aims to undertake conservation planning to adaptively reuse this heritage site as a cultural asset for the West Coast community.
Multiple spaces within The Unconformity Hall are available for hire for a range of meeting, workshop, exhibition or gathering purposes.
Contact us at info@theunconformity.com.au for more information.