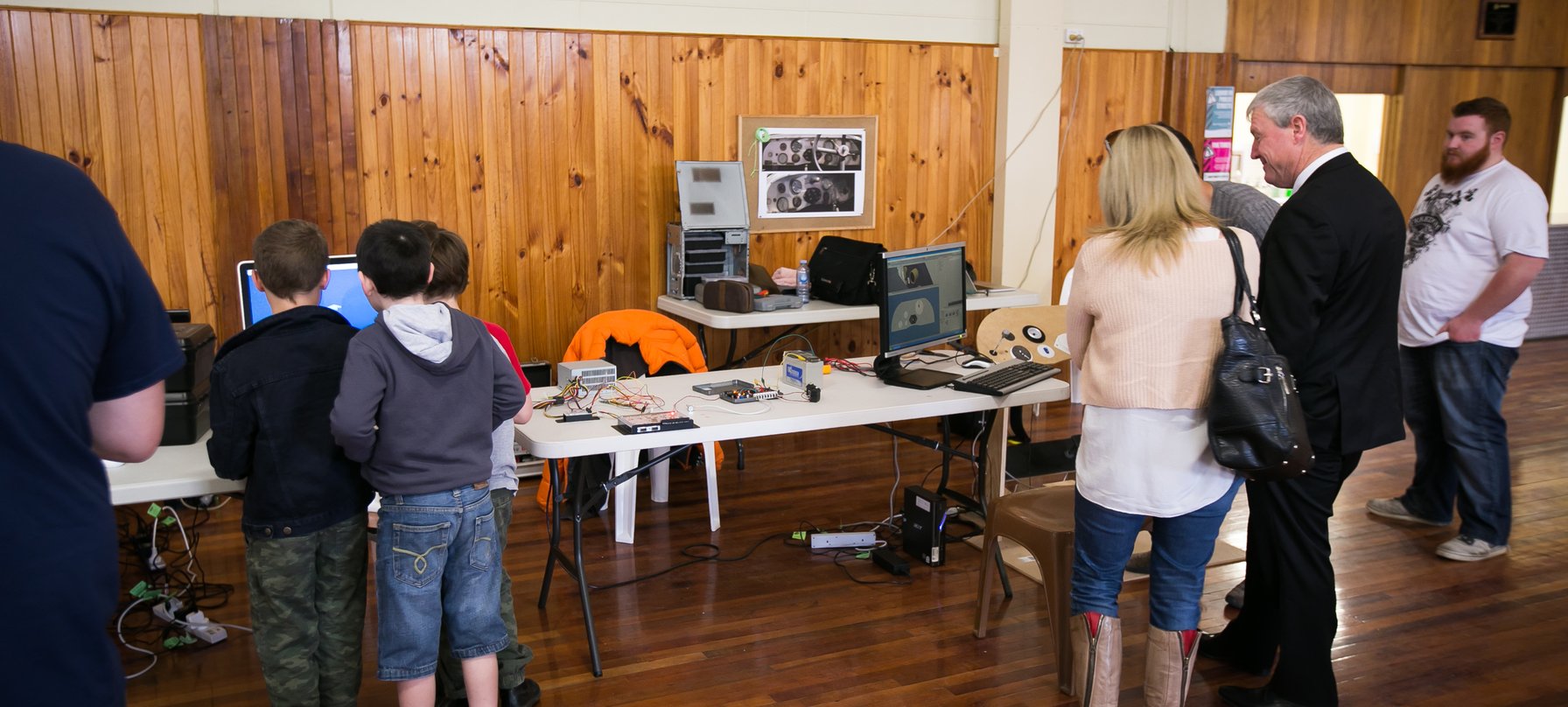 Summary
Creating Queenstown was a project that allowed the local people of Queenstown to work through and express their views and ideas about their community's future. The project spanned eleven weeks and took a multi-levelled approach in creating a new and positive pro-action plan to provide a new vision for the community.
The project included:
Creating Queenstown Workshop — externally facilitated with over 60 participants who helped establish a foundation of what local people thought of their community
Creating Queenstown Forum — a wide range of stakeholders from across the community contributed to discussion of the future of the region
Queenstown Student Artwork — students produced a range of drawings and paintings about what Queenstown means to them
Wild West Makers Space — in partnership with Launceston's Innovative Circle and Hobart's Hackerspace, over 200 people engaged with a makers workshop with 3D printers, CNC routers, virtual reality equipment and a replica car dashboard all being used.
Creating Queenstown aimed to engage every school student in the town and create a forum for open discussions and access to professional facilitators who have a history of working with transitioning communities.
Creating Queenstown was supported by WD Booth Memorial Trust.
Images