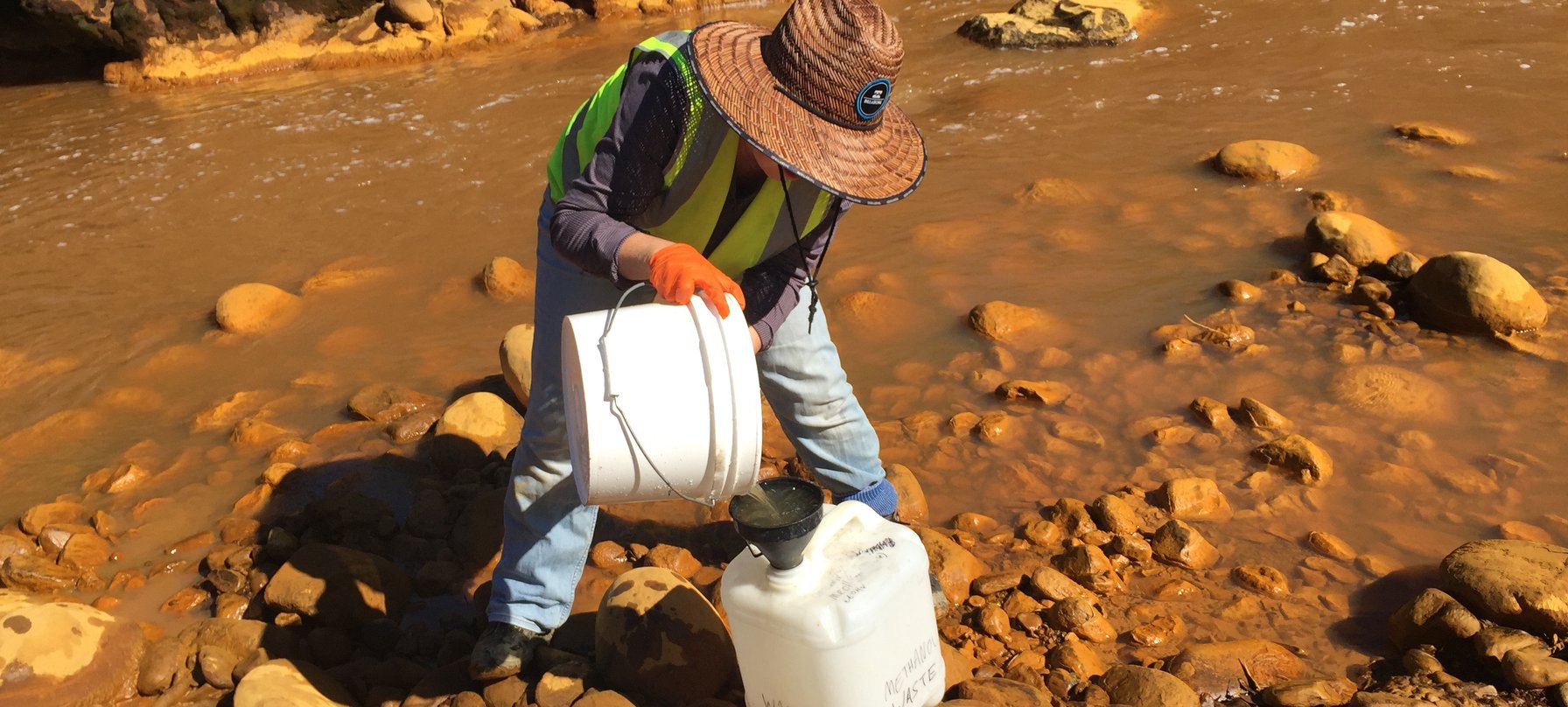 Brenda is a chemist who works across disciplines to understand complex chemical cocktails and seek ways to transform waste into useful products. With a flair for specialised research and development, value adding resources and optimising processes, her current research project explores the properties of iron and metal oxide in acidic mine drainage. Integrating scientific and artistic techniques, the project aims to redeem qualities and find function in the iron oxides on offer in the Queen River, Tasmania.
She recently returned from fostering collaborative projects with scientists and artists at Ohio University, and is supported by Australian Nuclear Science and Technology Organisation to conduct screening of various Queen River precipitates with usual properties.
With a focus on community and collaboration, Brenda has held various professional scientific roles under the environmental and health banners including 10 years of applied environmental management and wastewater treatments in southern Tasmania, and 15 years in specialty marine oil chemistry.