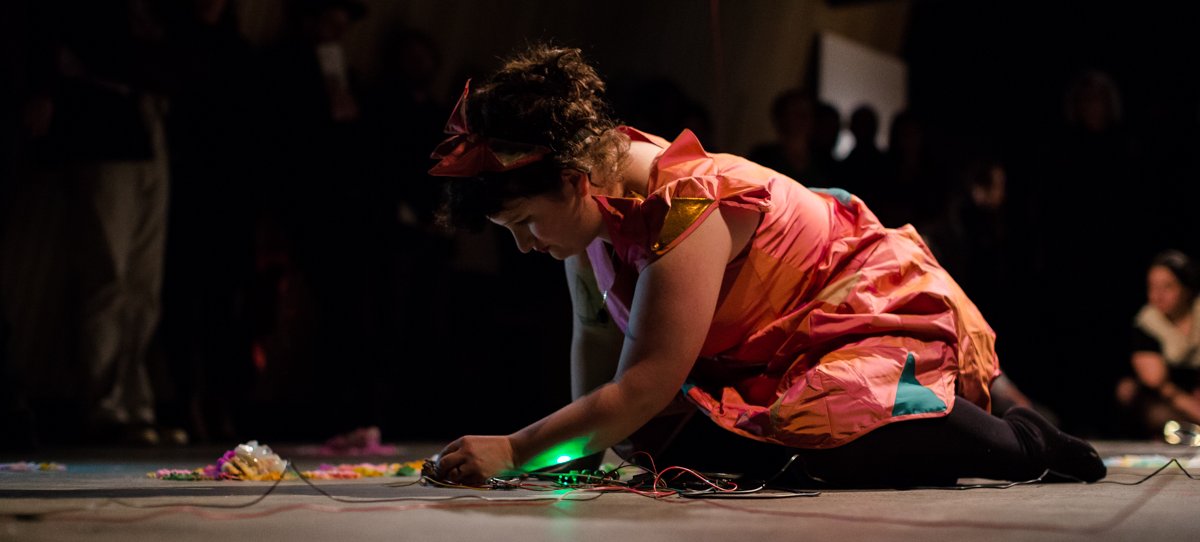 Pip Stafford
Pip Stafford is a Hobart-based artist, producer and curator, who is primarily concerned with networks and communication, rituals and feminist methodologies. Her work can be found in the form of installation, video, sound, performance, printed matter and online projects.  In 2011 she graduated from the University of Tasmania School of Art with Honours and her Honours project was selected for Hatched 2012, for which she was the runner-up for the Dr Harold Shenberg Art Prize.  Pip has worked on various projects as a producer and curator including ONO Project (2008 – 2010), which utilised unused spaces in Hobart for large scale art events (most notably, partnering with MONA in 2010 to bring American noise rock duo Lightning Bolt to Hobart); a symposium on socially engaged art at Inflight ARI, Touchy Feely (2011) and, three weeks after having her son in 2013 she produced Networked Art Forms and Tactical Magick Faerie Circuits with Nancy Mauro-Flude for Contemporary Art Tasmania, ISEA2013 and Dark Mofo. In 2012 she received the MONA Scholarship and in 2013 she installed her work A Rat's Nest in MONA's Library Gallery. A Rat's Nest is now part of the MONA Collection.  She has received funding through Arts Tasmania, the Australia Council for the Arts, City of Melbourne, City of Hobart, the Regional Arts Fund and Salamanca Arts Centre's Hype Program.

Pip has also shown work at the Next Wave Festival, Inflight ARI, Perth Institute of Contemporary Art, Devonport Regional Gallery, Platform Art Spaces, Mailbox Gallery, 146 Artspaces, Contemporary Art Tasmania, Sawtooth ARI, Bus Projects, LABoral Centro de Artes (Spain) and on Cockatoo Island as part of Underbelly Arts. She has held residencies at CESTA (Czech Republic), Casula Powerhouse (Sydney), Hobart College for Arts Tasmania and Speedy Grandma, Bangkok. She has collaborated with many artists and musicians including The League of Imaginary Scientists (USA), Amy Spiers, Rahni Allan, Scot Cotterell and most recently Dr Julia Drouhin, with whom she received Next Wave Festival's Emerging Curatorship. Together they worked with mentors Liquid Architecture to produce Sisters Akousmatica, a large scale radio art event which featured 40 arts workers and 7 organisations, including 8 women sound artists, across 8 locations in Melbourne for the Next Wave Festival in 2016.
Currently, Pip is currently developing a new work, SIBYL, the studio research for which will begin with a residency at Visual Bulk, Hobart later in 2016; a multifaceted project that explores the intersection of electromagnetic frequencies, feminist practice and magic ritual.