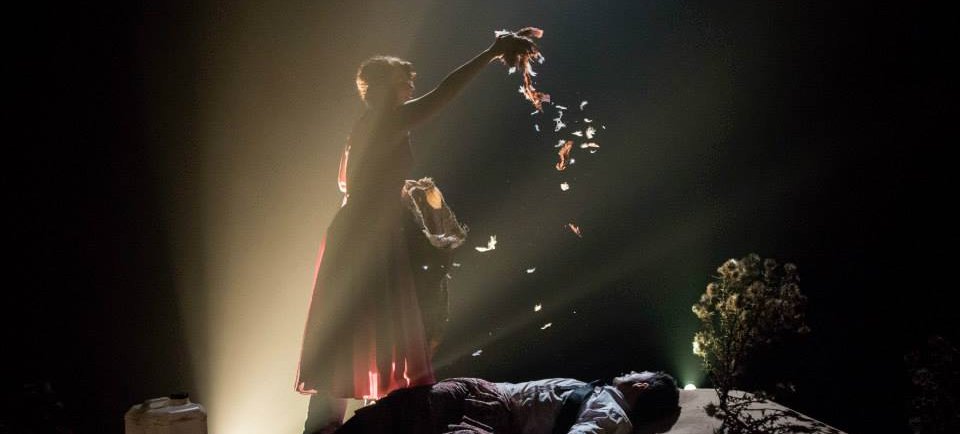 Mudlark Theatre
Mudlark is a significant regional theatre company that produces at least one new professional production a year and develops new scripts and artists on an ongoing basis. It loves its local community and dedicated to creating new work in regional centres throughout Tasmania.
Working out of Launceston, Mudlark is an established collective with a reputation for producing high quality theatre that is theatrically rich, socially current and emotionally complex crafted around a Tasmanian experience. It reminds us what it is to be human.
Mudlark has created significant new works including The Possum, The Midlands, The Sea Project, Beautiful, Dancing Back Home, Cross and Cafe, and has reinterpreted a number more in Junk Rooms, Action, Rooted, Underneath the Lintel andWhat is the Matter with Mary Jane?.  Mary Jane (2005) is significant as the show that got our first co-artistic directors together: Jane Johnson as actor and Carrie McLean as director. They shepherded the company from toddler to adolescence, with Stuart Loone taking over as Artistic Director at the start of 2009. 
Mudlark have engaged with a range of less visible programs, such as the Australia Council's Cultural Leadership Program, the brilliant Voices from the Grave project in the Northern Midlands and facilitating masterclasses and developments. In development at the moment is a collaboration with Kate Gaul's Siren Theatre on a new commission from Finegan Kruckemeyer The Violent Outburst That Drew Me To You and a few ideas with our close friends on the other side of the planet, at Theatre Newfoundland Labrador.
Image:
The Midlands by Hannah Malarski 
Melissa King & Benjamin Winspear
Photo by Bruce Moyle / Joffre St Productions